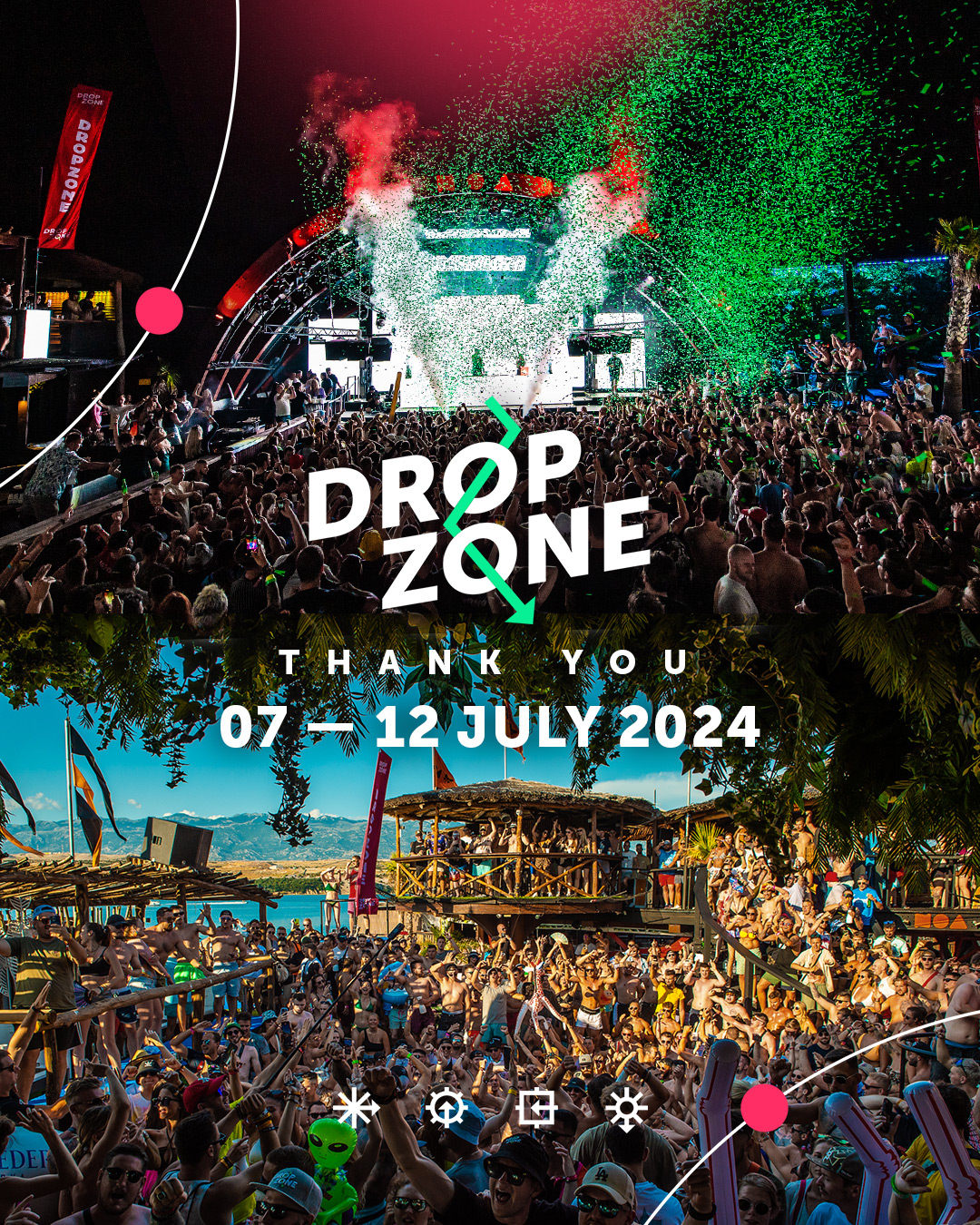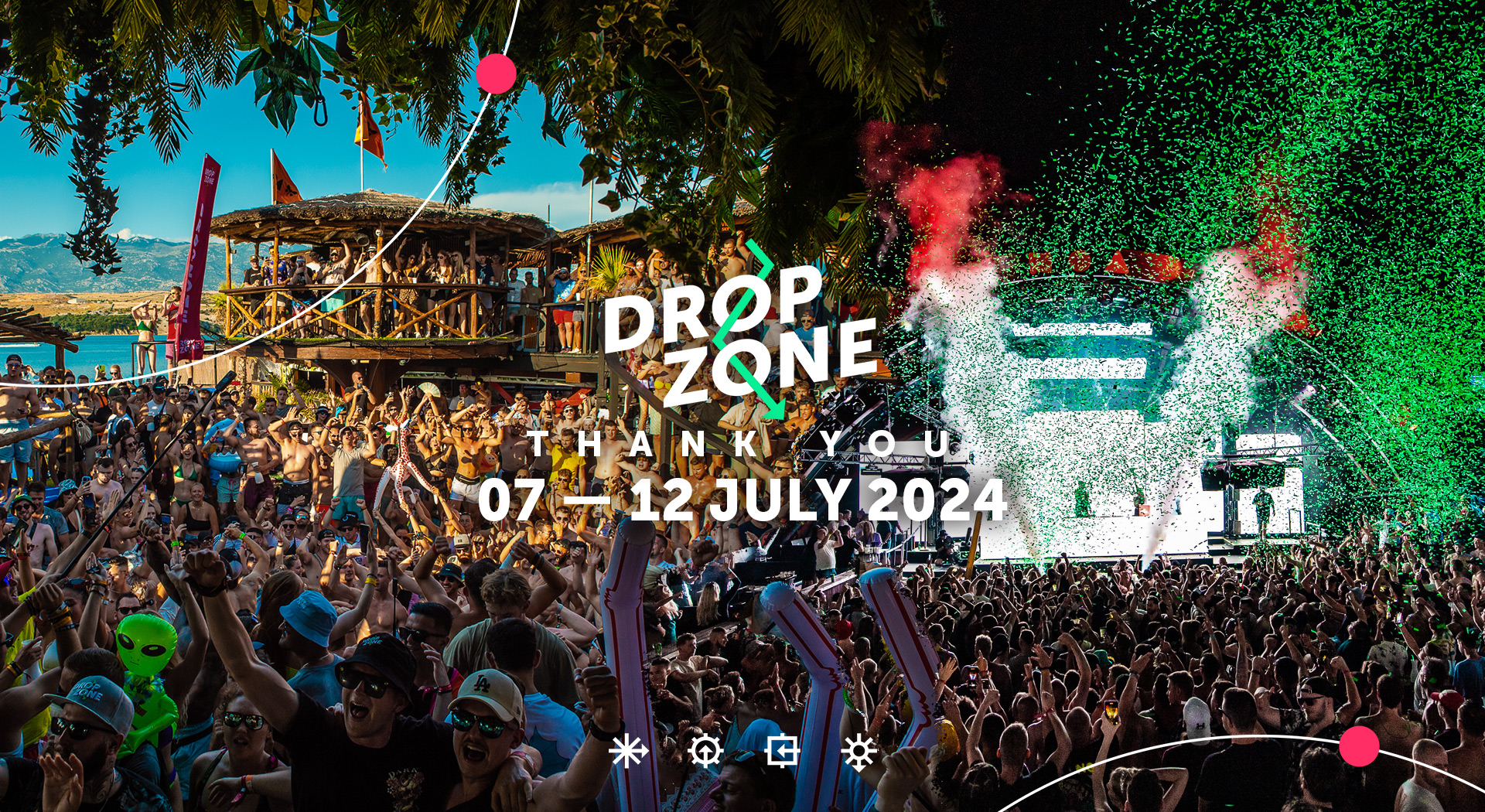 Dropzone 2024
Information and location
𝗕𝗜𝗚𝗚𝗘𝗥 𝗙𝗘𝗦𝗧𝗜𝗩𝗔𝗟 – 𝗗𝗥𝗢𝗣𝗭𝗢𝗡𝗘 & 𝗠𝗨𝗦𝗜𝗖𝗔𝗟 𝗠𝗔𝗗𝗡𝗘𝗦𝗦 𝗝𝗢𝗜𝗡 𝗙𝗢𝗥𝗖𝗘𝗦
Together we want to create the best Harder Styles Holiday in history, with more stages, pool parties, boat parties and much more! Drop with us into Hard Dance Paradise
𝗨𝗟𝗧𝗜𝗠𝗔𝗧𝗘 𝗛𝗔𝗥𝗗 𝗗𝗔𝗡𝗖𝗘 𝗛𝗢𝗟𝗜𝗗𝗔𝗬 𝗘𝗫𝗣𝗘𝗥𝗜𝗘𝗡𝗖𝗘
Your favorite hard dance heroes will bring you 6 tireless days of non-stop partying on the Adriatic Coast. Dropzone 2024 offers a prime selection of the biggest headliners including tasty raw favorites, hard dance elites and even uptempo maniacs. It's safe to say this will be the most complete and versatile harder styles holiday experience during the summer of 2024.
𝗕𝗥𝗘𝗔𝗧𝗛𝗧𝗔𝗞𝗜𝗡𝗚 𝗦𝗨𝗡𝗡𝗬 𝗖𝗥𝗢𝗔𝗧𝗜𝗔
Dropzone will, without a doubt, be the highlight of your summer in 2024. Pag's iconic stretch of coastline and nightlife, Zrće Beach, has a deep-seated history of Hard Dance parties and will leave you speechless.
Plan your route
Buy Tickets
Date
From 7 July, 2024 - 15:00
till 12 July, 2024 - 20:00
Admission age: 18+
Other upcoming events for you