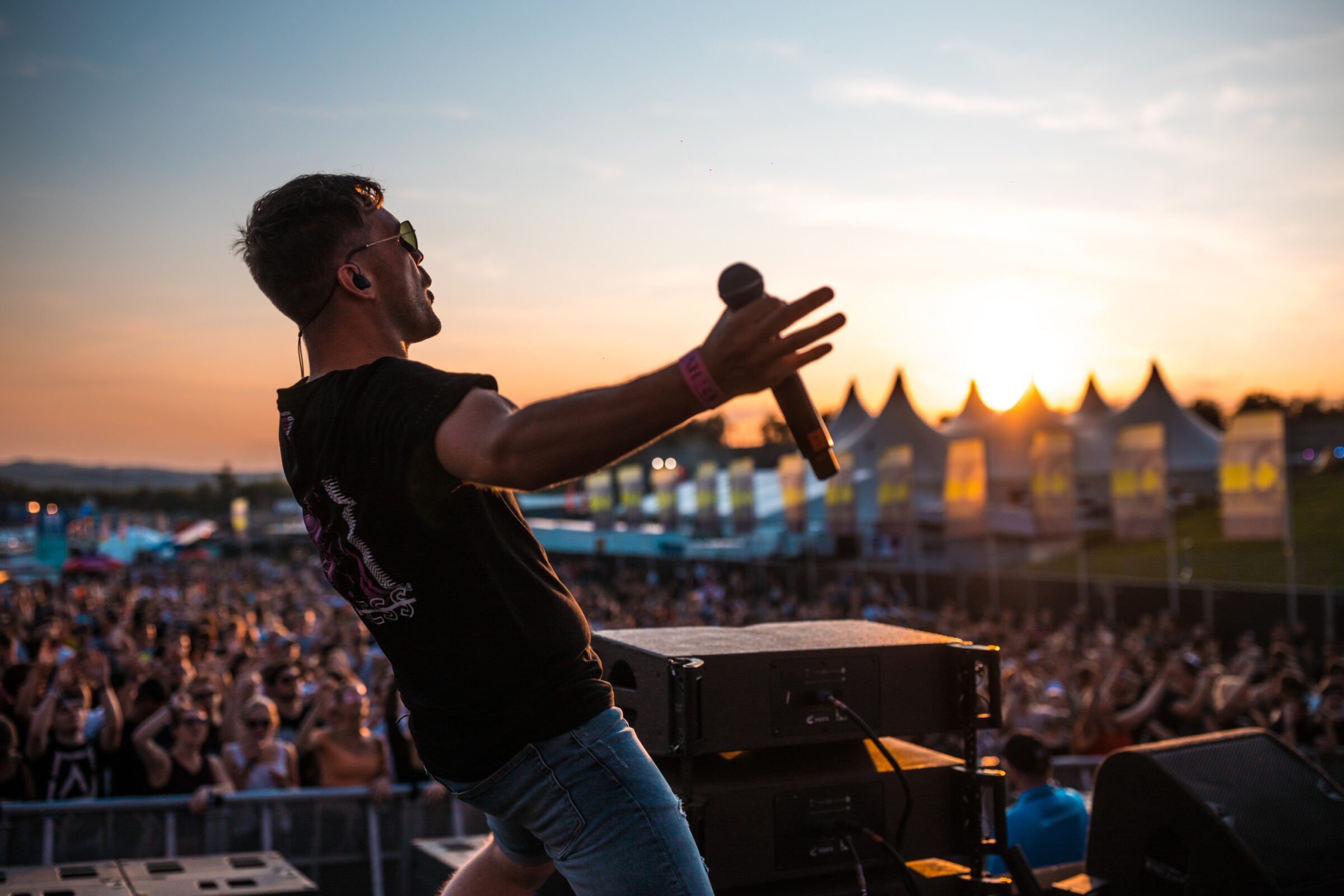 Our vision and future
People said we were crazy to think we could pull this off. There was no way, they said. Guess what? We found one! 
In 2006 two young pioneers laid the foundation of something that was destined to become a legacy. Armed with nothing but passion, enthusiasm and perseverance we turned a vision into reality. 
We may be different, and probably a bit of an outsider, but over the years we grew from a small bunch of people dancing in basements to a large mass of like-minded people energizing hard on the dance floors. 
We have become a crazy, tolerant crowd of people that share the same passion. A family for multiple generations. A home for Hardstyle lovers.
Our dance floor is an open house and everyone is welcome. We don't care how old you are or where you come from. We don't care whether you came alone or with your friends. All we care about is that you speak the same language – the language of music. If you can feel it, you can dance to it. 
Love for the music runs through our veins and drives us forward. It is our mission to keep offering the highest quality. Our dedicated team has become a group of friends passionately devoted to the idea of a common goal – bringing joy and gratitude. 
It is our passion that makes us authentic. We transform creativity into a collective energy to bring unique experiences infused with moments of madness that make you feel alive. 
We stand behind everything we do, because the people who are 'mad' enough to think they can change things, are the ones who do. Against all odds.
People used to say we were crazy. But we called it Madness.
Our story
Team Madness
Team Madness
Team Madness
Team Madness
Team Madness
Team Madness
Team Madness
Team Madness
Team Madness
Team Madness
Team Madness
Team Madness
Team Madness
Team Madness
Team Madness
Team Madness
Team Madness
Team Madness
Team Madness
Team Madness
Team Madness
Team Madness
Team Madness
Team Madness
Team Madness
Team Madness
Team Madness
Team Madness
Team Madness
Team Madness
Team Madness
Team Madness
Team Madness
Team Madness
Team Madness
Team Madness
Team Madness
Team Madness
Team Madness
Team Madness
Team Madness
Team Madness
Team Madness
Team Madness
Team Madness
Team Madness
Benjamin
Reichert
Benjamin
Reichert
Benjamin
Reichert
Benjamin
Reichert
Benjamin
Reichert
Benjamin
Reichert
Benjamin
Reichert
Daniel
Grassi
Daniel
Grassi
Daniel
Grassi
Daniel
Grassi
Daniel
Grassi
Daniel
Grassi
Daniel
Grassi
Luisa
Dams
Luisa
Dams
Luisa
Dams
Luisa
Dams
Luisa
Dams
Luisa
Dams
Luisa
Dams
Jessica
Timmerhoff
Jessica
Timmerhoff
Jessica
Timmerhoff
Jessica
Timmerhoff
Jessica
Timmerhoff
Jessica
Timmerhoff
Jessica
Timmerhoff
Tom
Vervoort
Tom
Vervoort
Tom
Vervoort
Tom
Vervoort
Tom
Vervoort
Tom
Vervoort
Tom
Vervoort
Tom
van den Tillaer
Tom
van den Tillaer
Tom
van den Tillaer
Tom
van den Tillaer
Tom
van den Tillaer
Tom
van den Tillaer
Tom
van den Tillaer
Clemens
Micol
Clemens
Micol
Clemens
Micol
Clemens
Micol
Clemens
Micol
Clemens
Micol
Clemens
Micol